RFID enable your  business with    Intrasonic Technology.
Whether you are manufacturing, distributing, selling, servicing, or managing assets, CSL hardware can RFID enable your business.
CSL has RFID readers, antennas and tags to enhance a variety of processes. Build your solution with CSL hardware and leverage our large source code base to jump start your solution.
Our 2 year warranty and fantastic support insures customers are well taken care of throughout the project life cycle.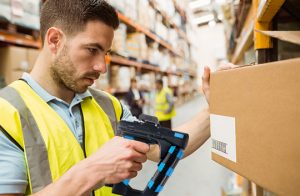 Intrasonic Technology delivers CSL's world class RFID products to System Integrators and ISVs (Independent Software Vendor) throughout the Americas. These partners provide solutions for 100s of use cases in dozens of industries. If you need assistance locating the right partner for your project, please contact us by calling 877.435.0670 or filling out the form through the following link, and we will connect with you.
Please click  the following button to locate one of our professional CSL Partners in the USA or Canada.
To get in touch, please give us a call at 877.435.0670 or fill out the contact form below.

9525 Forest View Street
Dallas, TX 75243
Hours: 8am-5pm CST M-F
Phone: 877.435.0670
International: 972.235.0670
Fax: 972.235.0890
IST and the IST logo are registered trademarks of Intrasonic Technology, Inc. Product names and model numbers referenced or depicted on this site are trademarks or registered trademarks of Intrasonic Technology, Inc.
Copyright © 2011-2023 Intrasonic Technology. All Rights Reserved. Privacy Policy.
The trademarks, service marks, and logos (the "Trademarks") used and displayed on this Site are the registered and unregistered Trademarks of Convergence Systems Limited or third parties. Nothing on this Site should be construed as granting, by implication, estoppel, or otherwise, any license or right to use any Trademark displayed on the Site, without the written permission of Convergence Systems Limited or the Trademark owner. A partial list of Convergence Systems Limited's Trademarks may be found by clicking on the link Trademark. You may not use the Convergence Systems Limited logo or name or any Convergence Systems Limited trademark as a "hot" link unless you have obtained written permission from Convergence Systems Limited before creating the link.
Website Design & Development by Blue Cardigan Creative